MCC Panel Manufacturer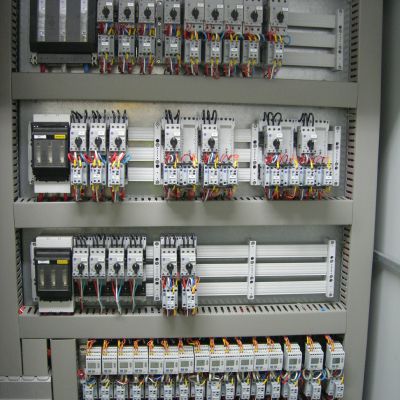 Digital Control offer MCC's that are used for power distribution, main incoming and motor control panels. Our team of professionals offer superlative MCC design and hassle-free functionality. We conduct a qualitative assortment of our MCC control panels prior to delivery.
The control panels deliver easy monitoring, remote controlling and recording of each motor in a production plant. We offer wide amount of application flexibility in mining and metals, utility, chemical and gas, water& waste water etc.
Our MCC's provide support to high capacity industrial motors and are available in multiple power ranges. The MCC's compromises of various range of equipments such as: different types of starters, solid state motor controllers, analog/digital metering, feeder fuse dis-connectors etc.
Our product range is versatile and extends from small to large panels and simple to complex panels. They are designed with high operational reliability and safety. Our engineers are valued in providing accurate technical and economical solutions to our clients and securing their requirements.