System Integration Test Bench for Air and Water Chillers
Introduction : The chiller manufacturers offer an extensive range of screw and scroll chillers including Air Cooled Chillers and Water-Cooled Chillers. The chillers are robust in construction and built-in with cutting edge technology. The company operates through state-of-art manufacturing facility in Indore.
Challenge : The Companies Design Manager, Anil Agrawal outlined the problem "As our business is booming, the full system checks are becoming more time consuming and a manual approach is becoming less viable due not only to reliance on human resource, but also due to differences in how these tests are performed (timing and interpretation). The previous working mechanism was dependent on manual abilities as most of it involved manual checks of flow chillers, report and logging on documents. The extreme dependence on manual mechanism made the process lengthy and increased the error probabilities.
Our approach :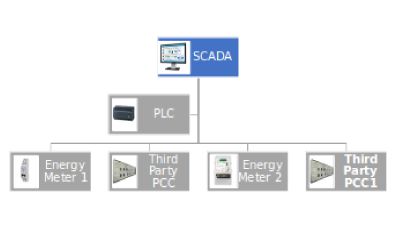 DigitalControls worked alongside the company to create a real time hardware platform based on a controller that was installed on the Screw chiller, with addition to automate storage information on PLC and showcase it on SCADA. By exploiting the power of our real-time hardware, we delivered a system that has many benefits. Our in-house hardware platform enabled the company to deterministic communications, increase efficiency and ensure less error probability.
Key Benefits of Our System Implementation
A new standardized test bench SCADA interface for automation and custom plugins.
Easy to use intuitive interface to reduce the requirement of in-house training
Better safety and easy access to report and logging information since its no longer manually stored Reduction in error probabilities as there are no manual flow checks.
The values generated can be graphically represented on SCADA system.
We can also retrieve data's history and analyse it.

Company Head Director, Anil Agrawal:
While working closely with digital controls we could appreciate the professionalism and the seriousness with which the system issues were analysed, processed and the possible solutions evaluated, shared and subsequently implemented. We also really appreciated the availability and flexibility in the planning of the work were performed which for a dynamic company such ours is fundamental"