Cooling Tower Motor Solutions With Baldor Direct Drive Technology
Cooling Tower Motors A cooling tower is a heat exchange system that disposes unwanted heat from machinery or process material. They are factory pre-assembled and their mechanical components constitute of Motors, Gearbox and Fan Impellers.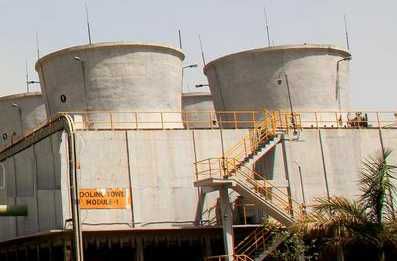 The conventional cooling towers require regular mechanical checks as it carries high probability of component failure, oil leaks and contamination, mechanical misalignment and excessive vibration. Therefore, it is not an ideal choice for industrial processes.
Our Baldor and direct drive speed packages is an exceptional substitute motor for gearbox, driveshaft and industrial motor. The combination provides high torque and minimum speed requirements without additional power train components. The drive supports multiple protocols that enables it to communicate seamlessly with most automation systems.
Our motor doesn't require a gearbox, it eliminates tower water contamination and provides greater coupling efficiency. Our cooling tower motors embody neoteric designs and up to date technology. They meet the demands of our customers requiring compact, efficient and heavy-duty cooling towers.
The primary objective of our cooling tower drive systems is to deliver operation efficiency, ease start-up and minimize maintenance.
Our RPM-AC motors are designed exclusively for cooling tower industry and stored in drive software. It also consists of a unique sensor less vector software that enable smooth operation and optimises motor control. All material required in making cooling systems are completely resistant to chemical and corrosion.
Our motor enables to simplify start up with its reduced parameter set and application specific design. Its unique control algorithm offers smooth and minimum speed with high competence capabilities. The motor produces low cost of ownership than any comparable cooling tower solutions.
Our monitor and panels have a warranty period of 3 years and the services can be availed from ABB service centres.