Other Drives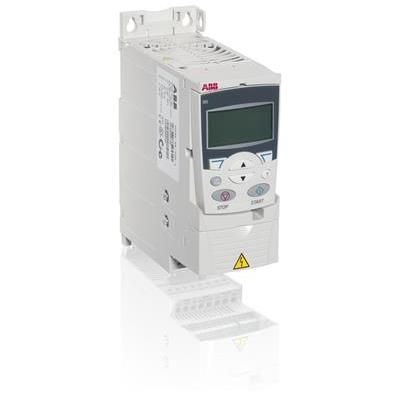 ABB ACS355 - General Purpose Drive
ABB ACS355 machinery drive are available for three phase input supply (0.37 to 22 Kw) with sensor-less vector control for induction motors and permanent magnet motors upto 600 Hz. The ACS355 drives have built in brake chopper, safe torque off function (SIL 3 ), sequence programming, application macros for east programming, speed compensated stop, PID control etc. The application include Mixer, conveyor, decanter, packaging ,lifting etc in diverse industries like food & beverages, material handling, lifting ,textiles,printing ,rubber and plastics etc.
Download PDF for more details:
Are you looking for support or purchase information?